Digital Portfolio Review Instruction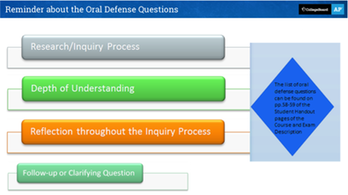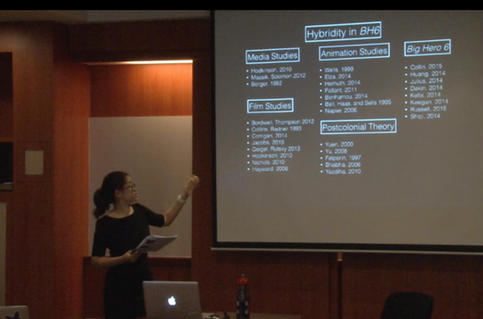 TEACHER NOTES
On-deck for Friday - 
On-deck for Monday - 

Thursday (TBD) - Presentation slide deck submiited to Mr. Nelson by email. 
Friday (TBD) - 3rd Submission of Paper Posted To Digital Portfolio, See List Below.
Focus #1 No more "rough" draft, paper follows logically from introduction through conclusion, some wordsmithing may still be required.
Focus #2 - Under 20% on TurnItIn
Focus #3  Analysis of Findings leads to conclusion that describes implications and limitations of research.
First Week of April - ALL Students Be Prepared To Present (Dress Rehearsal to be filmed) Starting Monday April 2, 2018; ____ will go first and then the random number generator will pick who gets to go next.
Presentation Schedule
Assigned times may change slightly (e.g. half hour). Students will present in the order shown. Please arrive fifteen minutes before your assigned time and date.  
Tuesday TBD (3:30pm-5:30pm)
Melissa J, Aaminah B, Ethan T, Alexis B
Tuesday TBD (5:30pm-7:30pm)
Madina S, Xochilt , Matt B, Timothy M
Thursday TBD (3:30pm-5:30pm)
Saira S, Jessica S, Angelica L, Fatimah O
Thursday TBD (5:30pm-7:30pm)
Sasha S, Lauren S, John W, Success U
Saturday TBD  (7:30am-9:30am)
Cambria M, , Lauren E, Madeline M, Nasredene E
Saturday TBD (9:30am-11:30am)
Dana R, Daniel L,  Tanvi K, Tyler C
Tim's Excellent Powerpoint Draft